Crossposted at the HuffingtonPost.com.
This column is dedicated to my daughters, Blair and Bret.
The rain fell softly as I wound around the tight curves of Highway One, heading north of San Francisco. My daughter Blair and I had left Tony's Seafood Restaurant in Marshall, California--an atmospheric old seafood shack with pine-paneled dining room sitting over the quietly lapping water--to make the swervy trip to Sea Ranch Lodge, where we would spend Blair's birthday.
Image by Jose P Isern Comas via Flickr
Since I live in Paris and she lives in San Fran, we don't get to spend as much time together as either of us would like. And even though she's grown up and has her own life to live, I have some mother's guilt that I'm not usually around when she needs me--when Blair wishes I were there to hug her tight, to simmer a pot of Southern greens, or wrap her in my motherliness. And, frankly, sometimes I need her--to ground me and connect me to myself. Not to mention that we enjoy each other's company. We're happy just hanging out no matter where we are.
I know how Blair feels about wanting her mama to be there more. Her grandmother--my mother--dropped dead a week before my birthday in 2003, and I still wish she could mother me. There is something startling and sad about being a motherless child, no matter what age you are.
After Mother died, her house--the house my parents built and where I'd grown up--was sold. This hit Blair, her sister Bret, my husband, Jim, and me pretty hard since we'd sold our house earlier that year when Jim and I moved to France. We thought Mother and her house would be waiting to welcome us all home. Like a lightning bolt, Jim and I had no home except wherever we were staying in France, and the girls were orphans, more or less, with no family home where they could come and feel safe. Blair and Bret still had me, but I was far across the sea. It was complicated and less than perfect, and has been ever since.
***
This wasn't a particularly big birthday for Blair, but she'd had a hard few months. Plus, my goal was to get to the U.S. more often so the time between visits was shorter. But all our time together is precious, so I spent every minute with Blair that I could, which meant I'd taken the train with her to Palo Alto, where she had to work one day. I got us a room in a lovely B & B, and we had a merry dinner with two of Blair's close friends.
We rode the train back the next day, and while Blair went to work again, I shopped at the grocery and prepared the one mom-cooked dinner she got while I was in town. The day after that we drove up to spend the night with my oldest friend from Batesville, Arkansas, where I was born and grew up. My Libbi has lived in California for decades now, but her friends there call her Elizabeth. Our mothers were pregnant at the same time, and though Libbi was born a few months before I, you can see we have literally known each other our entire lives.
Libbi has a daughter of her own named Madeline, and Blair and I had a wonderful night with them. It is somewhat surreal that when my husband and I sold some of our furniture in the auction of my mother's things, Libbi's mother bought our lovely dining table and chairs for Libbi. This furniture where my family and friends in Little Rock had countless sweet and raucous dinners together was moved to California. So Blair and I and Libbi and Madeline sat around this table of generous hospitality, a table of our and now their history.
Libbi holds part of my living memory. She recalls many things about me that I've blocked or forgotten. She remembers details about the family I no longer have that reconnect me to them, to the events that happened in our lives, or that give me a clearer picture. Libbi is my sister whether we have the same blood or not, and on that night we knighted her Blair's fairy godmother--a good mother to have when you need one.
***
The following day Blair and I looped back down to Tony's, which is known for its BBQ oysters and fresh locally caught seafood. Tony's was Blair's choice for lunch. She and I had taken another trip in the area together on Mother's Day 2005. That time we'd driven up to Healdsburg and done some mighty fine degusting of wine, spent a scary night in Guerneville, and enjoyed a divine one in Bodega Bay. Bodega Bay is where we had first tasted BBQ oysters, and we knew then we'd be back for more.
I talked to one of Tony's owners as he was cleaning crabs in front of his establishment--which, by the way, is only open on weekends and doesn't accept credit cards. (That tells you something about what kind of business they do.) The man told me Tony's has been owned and operated by his family since 1948. They'd immigrated to Tomales Bay from Croatia. "This looks like Croatia," I said, and he agreed. It was obvious why his family had chosen this spot. It felt like home to them--though they have a family home there as well.
The trip to Sea Ranch Lodge seemed longer than it was. The slick highway overlooking the turbulent Pacific kept my foot pressed lightly on the gas pedal and my hands gripped tightly on the steering wheel. But once we finally arrived at the famous Sea Ranch, we found our hearts' desire for the next few days.
We were delighted with our corner room with amazing sea views in two directions, where we lounged, slept, and read. We gazed through the glass to search for spouts of gray whales as they puttered up the coast, and we watched herds of deer grazing underneath our windows.
Blair and I walked the path along the cliffs, breathing in the fresh air, with the Pacific Ocean crashing on the boulders far below us. We hiked to the rocky beach where the tide pools full of anemones, starfish, and other creatures called Blair, and she identified them for me. She always loved the ocean and its sea life. When Blair was maybe 10 years old, she dissected a squid for her gifted class. Blair was a kid who read the encyclopedia for fun. She was curious about all living things and investigated them, not being afraid of things like spiders and snakes that her mother doesn't like at all. Even in nursery school, she blew away her teachers with her intellectual vitality, not to mention her charisma and gusto.
The lodge itself was bliss, the restaurant delicious under the direction of terrific chef Robert Schneider who had lived in Paris while I have. Of course, BBQ oysters were part of his menu. And there was a jewel of a wine list that was carefully chosen by the lodge's General Manager, Greg Hagin, who obviously loved his job. Blair is a talented food and wine person herself with a palette someone ought to be paying her for, and Greg and Blair passionately talked wines and wineries. Blair and I were as happy as clams at Sea Ranch Lodge and wished we'd been there for a week instead of the five days we'd booked.
When the day came that my daughter and I pulled onto the highway from the lodge to head back down the beautiful and frightening Highway One, a gang of wild turkeys flew out in front of us. Another gang crossed our path down the road. It was a beautiful blue-sky day, yet the horizon sang a lonesome melody. I would be leaving again the next day.
We timed our return trip to stop for another BBQ oyster lunch. This time we tried the funky-ish upscale Marshall Store. Again, we licked our lips. Now Blair and I have a Finding-the-Best-BBQ-Oysters mother/daughter quest, and I look forward to many more travels with my daughter, both there and here.
What we've realized is that our home is wherever we are together, no matter where in the world that is. No matter where our lives take us. And those are the happiest mother's days for me.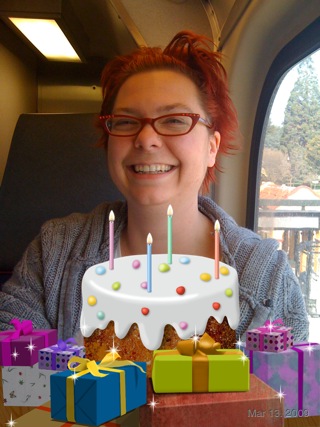 Blair
                                                             ---Beth Arnold in Paris
Unless otherwise noted, photos by Beth Arnold--taken on Beth Arnold's iPhone.