Natalie Merchant quietly walked onto the stage of the sold-out house at the L'Alhambra in Paris wearing a simple black shift and jacket, hair loosely across her shoulders, stout mary jane heels, and face plain without a facade of make-up. Were those stockings with stripes up the side of her legs, or were they tattoos so she doesn't have to wear them?
I couldn't tell from the balcony where I sat, one of an audience of French and English speakers who queued the line early.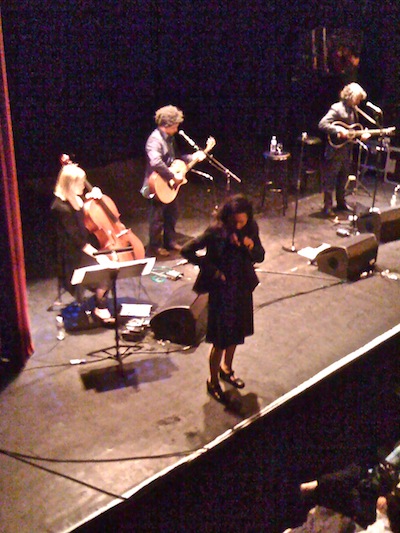 Natalie Merchant at L'Alhambra
L'Alhambra is a venue that I like, intimate and shabby plush, where I can lose myself in music. I had first seen Ms. Merchant perform a few of the songs of her new album, Leave Your Sleep  , on a TED talk, and I was mesmerized by these poetic hymns she had taken six years to build from inside out. I say poetic because they are in fact poems by poets we know and love, from others who wrote for pleasure and not for their careers, and yet more who may have been popular in their cultures long ago. In effect, their words were lost as our consciousness moved on.
I saw this TED talk and was moved by the beauty of these songs and the integrity of Ms. Merchant's vision. When I saw she was coming to Paris, I snapped up a couple of tickets for us.
She and her talented musicians played and sang.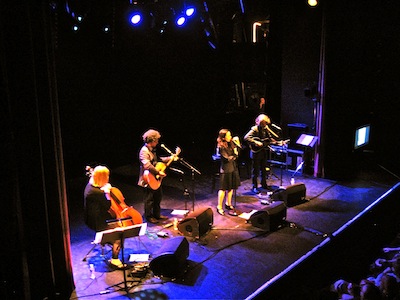 She told us the stories of these poets shown below (and there were more):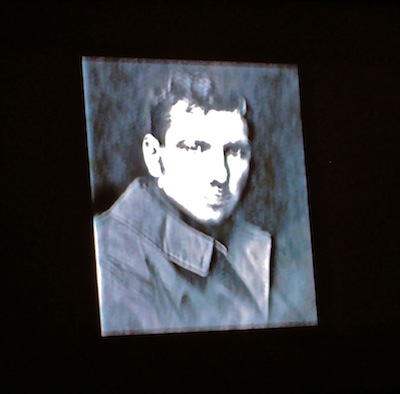 Robert Graves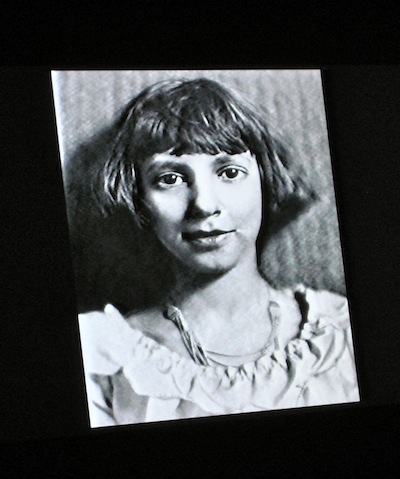 Nathalia Crane, author of poem The Janitor's Boy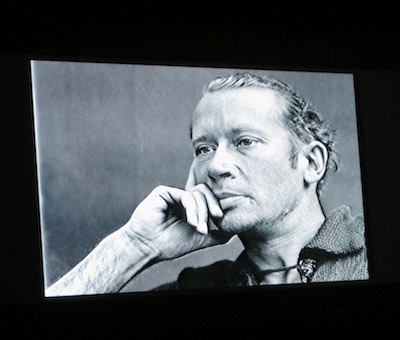 E.E. Cummings, photo by Edward Weston

And she sang their poems to life for us--and gave them a musical spirit of their own that she created with the 120 musicians who worked with her. This is what I call "artistic integrity with a vision," and Ms. Merchant's vision was inspired by her daughter. Leave Your Sleep is stepping into a secret musical garden of a childhood in which the poets and musicians walk hand-in-hand.
The Lone Wolf and I heard a lot of English speakers in the audience, and of the French who came, I suspect many were at least semi-fluent as well. A sweet father who brought his 10- or 12 year-old son translated Ms. Merchant's stories for him after she told them. But when Ms. Merchant said she wasn't going to tell one of her song's stories, a French woman said, "Merci," out loud and broke the spell.
Excuse me, then what were you doing here?
Ms. Merchant concluded the concert after that, I suspect as a reaction to the comment. But she came back on stage for a long encore of old favorites, and the crowd was well-pleased with her selection.
One of my favorites was "The Sleepy Giant" by Charles E. Carryl. Here is the appealing book: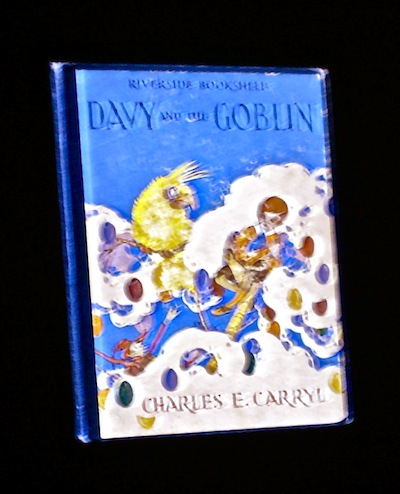 And here's the first verse:
My age is 372.

I think with the deepest regret

how I used to pick up and voraciously chew
the dear little boys that I met.
I've eaten them raw in their holiday suits,
eaten them curried with rice,

I've eaten them baked in their jackets and boots,

and found them exceedingly nice....
Unless otherwise indicated, photos by Beth Arnold.
                                                                    ---Beth Arnold in Paris
Crossposted at HuffingtonPost.com.  Comments not included here.