Image of Corsica via Wikipedia
Crossposted at HuffPo.com.  Comments not included here.
Before The Cheese Princess arrived in Paris, I wanted to plan a little trip away from the city for us. But where? I always have a list a page long of the destinations that I want to visit, the places where I want to spend a minute of time, or a month or three if I could.  There are some countries like Africa where I would like to go back and settle in to write about the beauty of the land and of the grandeur of the animals on the savanna--the elephants, giraffes, and lions--the lives of the people, their needs and their joys, and the primal energy that exists there.
We thought of Belle Isle in Brittany that sang to our hearts when we were chasing Matisse around France and Morocco. We considered driving deep into the volcanoes of the Auvergne to look for the Salers cows and the Cantal cheese that we love.
London, Berlin, or Madrid? I have been dying to experience Sardinia for at least five years, and somehow I never do. I mentioned this to T.C.P., and she was very excited, but then she remarked that she'd also love to go to Corsica.
The Lone Wolf and I were in Corscia seven years ago (also chasing Matisse), in and around Ajaccio, although we also drove into the heart of the island to the capital of Corte. We loved the whole trip! We were entranced with the sea (I swear the Mediterranean is warmer there), the incredible fragrance of the maquis, and the intense taste of the meat, cheese, and wines that are flavored by it. We didn't want to leave the sunny island and imagined ourselves coming back to stay for several months and writing there.
It just so happened that L.W. was going to Cap d'Antibes for business on the day I'd wanted us to leave for our jaunt, wherever we went. This would be perfect! We would all meet in Corsica.
We took a quick EasyJet flight to Bastia, hopped in our rental car, and made a beeline for Calvi.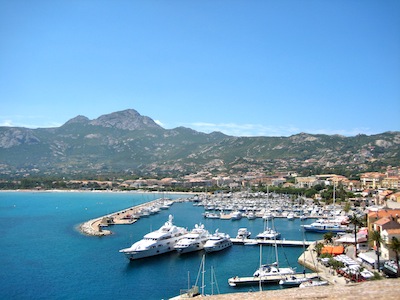 View of Port de Plaissance from Calvi's magnificent citadel (Photo by Beth Arnold)


After checking into our hotel, the Hostellerie de L'Abbaye (which looked abbey-ish enough on the outside but more like Elvis Presley had decorated it on the inside),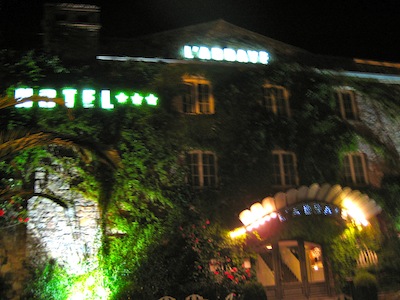 Hostellerie de L'Abbaye (Photo by Beth Arnold)


we strolled down to Porte de Plaissance and sat down to try a Corscian drink called the Cap Corse.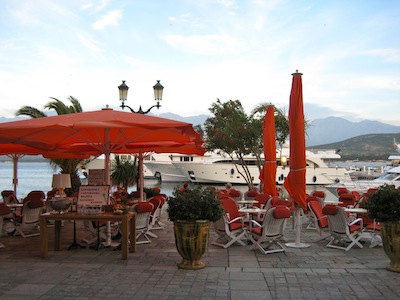 Porte de Plaissance (Photo by Beth Arnold)


We sat and sipped, watching the yachts and the sky that turned from blue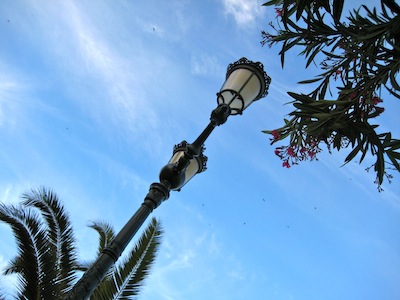 to pink.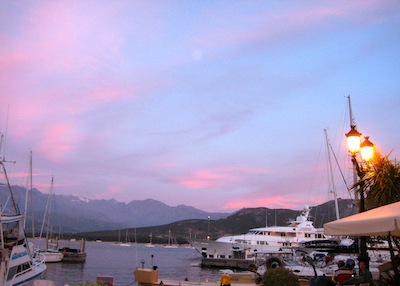 I walked down the quay to make us a reservation at a restaurant that reportedly turned down Sylvester Stallone because he didn't have a reservation.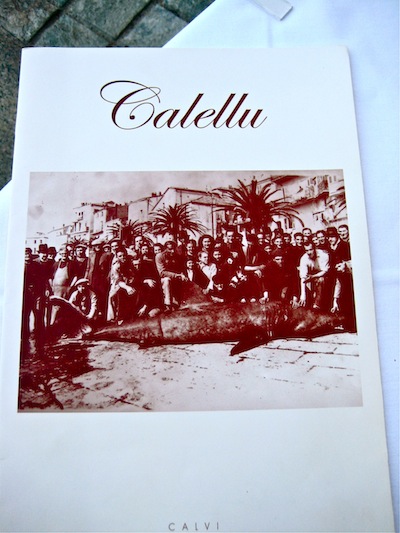 I had a delicious Soupe de Poisson while The Cheese Princess and Lone Wolf were pleased with their starters as well. This was a resto where one was instructed to eat fish, and L.W. and I failed the test here. We ordered rabbit which tasted warmed over and tough, while T.C.P. had a marvelous sea bass. Regardless, I think the restaurant has seen better days, and I wouldn't really recommend it.
After dinner, we took an evening stroll, which I love to do on my first night any place I'm getting the feel of. We discovered the stunning Sainte Marie Majeure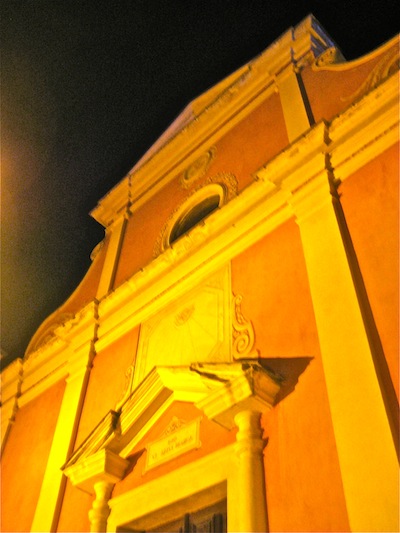 Sainte Marie Majeure (Photo by Beth Arnold)


and the Hotel Magnolia, which I think I'd try next time (if I wasn't staying at the merely delightful Relais & Chateaux property La Villa).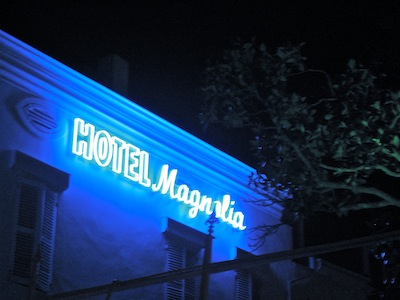 Hotel Magnolia (Photo by Beth Arnold)

We were lucky to be in Corsica before high tourist season had begun. The weather was beautiful, the temperature perfect with a breeze that blew all our cares away, and at least part of our nomadic family was together once again.

More to come in Part 2!
Unless otherwise indicated, all photos by Beth Arnold
                                                                 ---Beth Arnold in Paris

P.S.  The Cheese Princess will soon be launching her food and wine blog. The eating and drinking will be good there.