My Paris Zoo
In Paris, I need not go to an actual zoo, where exotic wild animals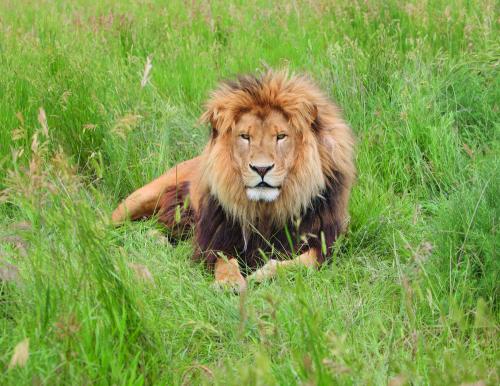 are kept behind bars--or in more beautiful landscapes where they can roam a little more on the wild side.  How do I feel about zoos?  I would have to give this more thought, but I believe it's an amazing gift for children and adults alike to see the menagerie of animals that populate the earth.  Pictures are one thing, but to see magnificent creatures swinging, running, swimming, jumping, or grazing in a replication of their natural habitat is quite another.  Nature is more fully unfolded to us.  We can get a better idea of its perfection and magnitude--even if a zoo can't carry the experiential weight of actually being where the beasts live and die on the landscape, the place where they can truly be themselves and be free.
I took a short but fantastic safari in Kenya a few years ago, and I fell in love with the country as well as its continent.  Lions, giraffes, hippos, water buffalo, elephants...which ones did I love more?  My breath was taken away seeing them in the savanna where they should be.  I would seriously like to spend a chunk of time in Africa and write the stories that I find there.
But in Paris, all I have to do to see the rhinoceros is walk down into the Metro.
(Photo by Beth Arnold)
(One still has time to take a trip to Arles to see this photography.)
Or I can look into the windows of travel agencies in Paris to find gigantic red monkeys.
(Photo by Beth Arnold)
For some reason, many travel agencies here like to use stuffed animals to demonstrate scenes of destinations one might choose--or in this case show how a monkey (which might be you) could snooze at the beach.
And I must pay attention to the wild animals in Paris's graffiti.
(Photo by Beth Arnold)
I can look a white tiger in the eye at point blank range.
And it is true that I once rode a camel in Marrakesh after imbibing a few cocktails.
(Photo by Beth Arnold)
A group of friends and I hopped on our camels and rode them to a picnic.  So delightful!  But where could this fellow take me?  To the Bois de Boulogne?
(Photo by Beth Arnold)
One can also find a sweet doe beside a hybrid combination of stag and man on a certain Paris route. 
What wild beasts in Paris could we think of next?  I'd like a woman-zebra to gallop by me--or possibly be me.  And what about you?  What would you like to be?
                                                                   ---Beth Arnold in Paris